Start Planning your Dominican Republic Golf Vacation - It's Easy!
Discover Dominican Republic, the first European colonized Island in the Caribbean region. Its enormous geographic and ecological diversity coupled by its impressive historical legacy are just a few of the colonial and nature's bounty that make the island an appealing Caribbean destination. The splendor of the colonial past lingered until the present day as manifested by the historic ruins and preserved monuments, with the blooming biodiversity that includes high mountain ranges, cacti-rich semi-desert plains, green valleys, tropical rainforests, sparkling seas and the sundry sanctuaries. No wonder this charming colonial city boasts of its share of challenging golf courses that are as diverse as the warm and friendly Dominican people. The contrasting environment makes it a perfect fit for anyone to tee off at these premier golf courses, Robert Trent Jones Sr. and the Dye- family courses. Plan your next expedition to the Dominican Republic now and discover what Columbus discovered!
Punta Cana is a surprisingly tranquil area located at the northeast edge of the Dominican Republic. The area landscape is noted for tropical vegetation spread across hills, around pristine lakes, white sand beaches, plus interior mountain-scapes dotted with waterfalls and breathtaking views. Make the most of the sight, smell and sound of the turquoise Caribbean Sea and a mildly windy coastline with sparkling beaches that speak of both romantic and relieving golf vacations. Mingle with nature through its world-class golf courses wonderfully set with holes right on the blue sea while others are within view of the ocean. It's never too late to create your best golf trip now. Book your next golf vacation to Punta Cana in the Dominican Republic and discover why the Dominican Republic has been named the IAGTO (International Association of Golf Tour Operators) Golf Destination of the year - for Latin America & the Caribbean!
Let us do the work - Request a custom golf package!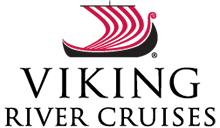 Viking River Cruises
Viking provides destination-focused itineraries designed for experienced travelers who have an interest in geography, culture and history. Each journey includes a shore excursion in every port, and an exclusive Viking Culture Curriculum program that provides deep immersion in the destination through performances of music and art, cooking demonstrations, informative port talks and carefully selected guest lecturers.