Start Planning your New Jersey Golf Vacation - It's Easy!
Atlantic City is an East Coast resort community in New Jersey brimming with fast-paced excitement in golf, casino, boardwalk, entertainment, dining, shopping, nightlife, Ocean and more.
Let us do the work - Request a custom golf package!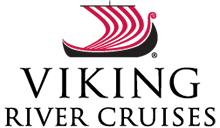 Viking River Cruises
Viking provides destination-focused itineraries designed for experienced travelers who have an interest in geography, culture and history. Each journey includes a shore excursion in every port, and an exclusive Viking Culture Curriculum program that provides deep immersion in the destination through performances of music and art, cooking demonstrations, informative port talks and carefully selected guest lecturers.